Councilmember Erik Bottcher has announced this year's participatory budgeting ballot items — nine altogether — ranging from sidewalk curb extensions and public bathroom upgrages to community garden irrigation.
In September, local residents submitted PB ideas, and Bottcher's "budget delegates" went to work, narrowing down the projects.
Starting Sat., March 25, residents of the West Side's Council District 3 will be able to vote on which projects should get a share of $1 million in discretionary capital funding that Bottcher has allocated for "PB." Voting will be open both online and in person through Sun., April 2. The individual projects are slated to get from $80,000 to as much as $500,000.
More information will be forthcoming on how to vote and where at Bottcher's Participatory Budget Expo at the Whitney Museum, at 99 Gansevoort St., on Thurs., March 23, from 7 p.m. to 8 p.m.
Ballot Item #1
Ballot Item #2
Ballot Item #3
Ballot Item #4
Ballot Item #5
Ballot Item #6
Ballot Item #7
Ballot Item #8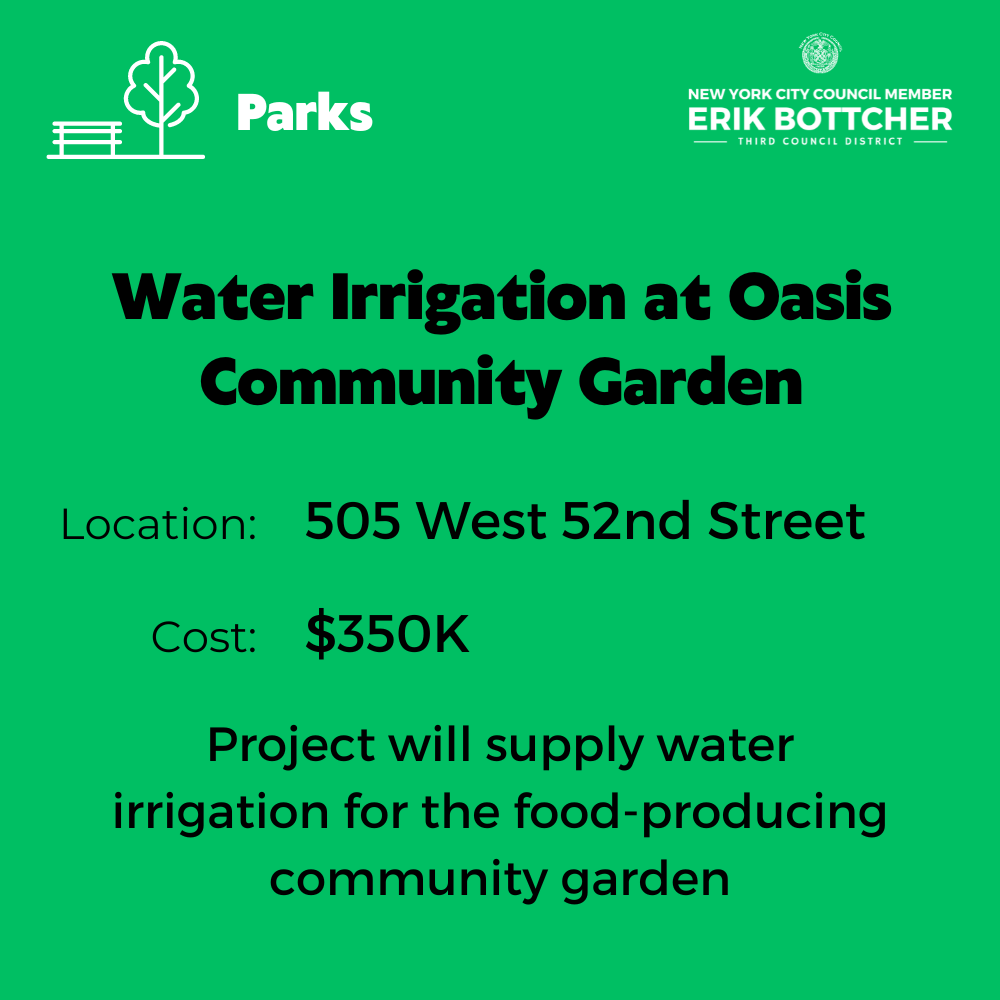 Ballot Item #9